ICT Services
---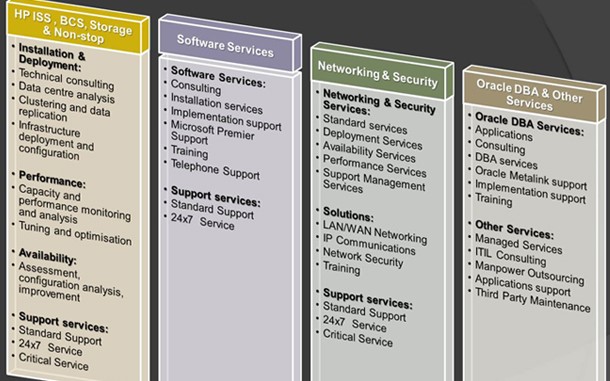 ---
Introduction
All Saints University embarked on an ambitious project, with the support of external partners, to integrate information and communication technology (ICT) in all its functions as one of the critical elements of its strategic plan. Within the context of this plan, the vision of ICT is "University wide access to, and utilisation of Information and communication Technology to enhance the position of All Saints University as a centre of academic excellence and its contribution to the sustainable development of society."

In recognition of the global scarcity of ICT expertise, and to contain escalating costs that would result from multiple hiring of such expertise, Department of Computer Science and Information Systems was set up as a central service unit to provide expert services and guidance to all academic and administrative units of the University.
Functions
Policy support advocacy
Secretariat and administrative arm of the Council ICT Committee
Day to day ICT Policy and Master Plan interpretation for users
Offering ICT awareness workshops to user units to facilitate understanding of the benefits of integrating ICT into all University function within the context of the ICT Policy and Master Plan.
Recommending policy and policy objective adjustments to the ICT Steering Committee.
ICT Master Plan Implementation
Project formulation and sourcing of funds within the context of the ICT Master Plan
Liaison with external development partners and ICT consultants
Project planning and management support to the Project Committees set up for the various projects under the ICT Master Plan
Offering ICT planning, design, procurement, installation and maintenance guidance and support to all user units. This applies to both software and hardware. All Saints University ICT Policy Master plan (2016-2021).
Management, Control and Maintenance of ICT Resources
Ownership, management, control and maintenance of the University's common ICT resources. These include the backbone and all backbone points of presence as well as the Network Operations Centre (NOC) which incorporates email and Internet/intranet services.
Management, control and maintenance of ICT resources owned by the units responsible for the main systems and databases. This includes centrally located servers (for databases and software) for the Academic Records Information System, the Library Information System, the Finance Information System and the Human Resource Information system.
Development, implementation and monitoring of access policy, security policy, and service level agreements.
Web page design, posting and maintenance.
Download All Saints University ICT Policy (2020-2025) 
Knowledge Centre
Providing technology and application foresight for the University so that user units can leverage technology to maximum advantage while minimising the risks of obsolescence.
Internet Kiosks
For your ICT needs please contact the Helpdesk on telephone number +256 721 4531343 or Email: [email protected]